So glad you could be here! You are about to embark on a very special journey.
Most people get a little timid when something is considered "NEW" unless it's the newest Android or iPhone or computer. This is because most people are afraid of losing money, looking bad, or having to hear "I told you so."
So let's break it down into parts: Dynamic, Exchange, and Social Media.
DynexSM is:
---
Dynamic: The Income streams you will get are dynamic, meaning they're designed to expand and grow based on group effort and not solely under the scrutiny of the sole individual. In addition: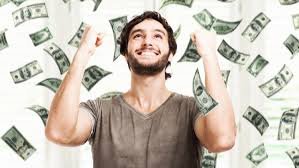 You get paid on multiple streams of income. Are you familiar with affiliate marketing and self-sponsorship? How about monetization versus self-monetization? Stick around and you will be familiar with them!
You Get Weekly Payments and You Get Multiple Weekly Payments: Depending on how your system grows, you will be able to get paid multiple weekly income streams.
You Get Earnings that Can Lead to Commissions: There is no doubt that others just like you will enjoy the benefits and the freedom of Self-Sponsoring and Self-Monetizing through the various options we offer. As your influence grows, your Financial Co-op will also expand, allowing you to earn additional Residual Income through your Co-op. When this happens, you will receive a residual quick-stream payment.
Economic CO-OP is an income strategy where individuals using the same financial engine can gain exponentially from one another without acquiring percentages from each other, allowing each participating Social Media Experts to create a more accurate income stream or streams.
Exchange is:
---
The ability to exchange ideas and financial strategies within a social media environment.
Social Media is:
---
Any outlet of media formats, such as film, talk, radio, podcast, YouTube, FaceBook, etc.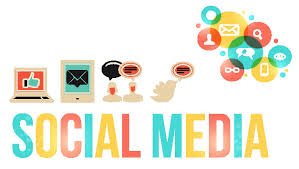 DnyexSM: It is not New...and it is NEW :)

---
DynexSM understands that new can mean danger to most individuals if one is not careful in the business world. Many companies have failed overnight, not because they were not successful, but because they were too successful. In fact, they were so successful that either they didn't have enough staff or didn't have the right staff. Other factors contribute to this, but that is not the point.
For this reason, we ruled out a lot of the standard commercialized antics that had a lot of middlemen and hidden fees.
DynexSM introduces a new business opportunity, which are powered by the same Dynamic means of Financial Accounting called a Binomial Expansion System.
That means no matter how you dice it, you will get paid the same way every time. That includes both Retail Sales and Residual Income Streams at the same time. You get paid twice for one product that you sell each and every time without having to calculate percentages or meet minimum requirements in order to accumulate your earnings.
What's Not New!! This system, as you will learn, has been in place for over 20 years and it has been kept a secret for over 200,000 individuals. So NOT NEW is good!!! It has proven to succeed in the worst of times.
This system has an A+ rating according to the BBB.


This system has paid over 3 billion dollars in revenue to individuals such as yourselves.

This system has partnered with Microsoft.

This system has helped thousands of individuals in overcoming their financial and health issues!

This system has the best star and celebrity power you can have for one company!
So What IS New??? The New in DynexSM is the new innovation. Pastors have caught on to the Binomial Expansion System and the power of owning their own economic co-op. Nonprofit organizations are finally making enough money through their own business that they can now stay in business and afford larger staffs.
Now it's your turn! By having the right resources to empower you, you can now earn as little as $23,000 in one week's profit and as little as $8,000 - $12,000 just by yourself with only 15% of your subscribers purchasing only one simple product from your business. You will be able to:
Be in control of a new system of learning

Control the Dynamic of creating a Social Media CO-OP

Empower the Arts by Empowering the Individual Artists

Be in control of the action.

Be in control of what you want them to see.

Be in control of growing your share of customers.

So much more...


Breaking it Down in Layman's Terms
---
First the Not News / Then the News: Purchasing online is something that we've all been doing for quite some time. It may impress you to know that some individuals still do not have cell phones, while others still are continuing to carry a pager. Maybe that is why these common myths still exist in people's minds when it comes to selling and making money for yourself. Read them below and see for yourself.
Common Myths:
Myth #1: I Hate to be Sold.
The next bad thing about New is that most individuals gravitate towards "New" things only when they convince themselves that it's a good thing. However, New things are harder to sell when you don't need it or you don't know what it is.
This is commonly referred to on the business market as "People love to buy, but they hate to be sold."
But with DynexSM:
With monetization and the use of our system, you are giving people choices that they want and need. You don't even have to know your audience. The research has been done for you.
Myth #2: It's Okay to Lose Money.
It is ironic indeed that most of us are selling things all the time and not getting paid for it. For the most part, we are ok with that.
But with DynexSM:
When you Self-Monetize you will be already part of the leading edge in e-commerce. Not only will you be able to sell from over thousands of Core Products, giving you a high-income ratio, but you will also be part of several Billion Dollar companies. You will be leading the way. And as a huge bonus, you will be able to access well over 40,000 partner stores such as Macy's, Walmart, and much more.
Myth #3: Selling and Buying from "everyday people" is bad.
We treat it as if selling something is a bad thing or buying something from someone you know is a bad thing.
But with DynexSM:
BTS / NSA-6 / and HumanaCon believe in providing the answer to the problem. We discuss the things we need to fix and then work to provide a solution. In fact, DynexSM is designed to enhance your financial potential so that you can grow your community.
Myth #4: Stepping outside of what we know of the status quo leads to failure.
The other myth is that there is a conflict of interest with new things. Most scientists would disagree, however. They know that someone has to bite the bullet and make it work before other people adopt the herd mentality and follow the crumbs. So, lead by example!
But with DynexSM:
We are the example and the test model. We know how to make this work. :) We are working with some of the top dogs and cats that are able to work out kinks in this project.
---
As a Community, we can change our world!
The world is behind you, all you need to do is embrace it.
Embrace Life Together for the Right Reason.
Your Reason.
Edited by E1 2019-01-23
---